Hector Elementary School Library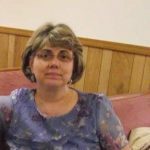 Hi Everyone, I'm Brenda Henderson, the librarian for Hector Elementary.
I wanted to remind you of the annual coin challenge, Monday, October 1 through Friday, October 5. I have posted details about the coin challenge on our Hector Elementary Facebook page, so please check it out there.
The annual book fair will begin Friday, October 12, and continue on Monday, October 15, through Thursday, October 18. Remember, the book fair will be opened during Parent-Teacher Conferences that Thursday afternoon from 3:00 until 7:00 for your shopping convenience. I will be posting information about the book fair on our facebook page soon.
Again, be sure to check out our Hector Elementary Facebook page to keep up with these upcoming events!