Cinder cone: Tanner Martin (2nd) & Kyler McKay (1st) Composite cone: Austin Roe (2nd) & Easton Pruitt (1st) Shield: Jett Gaines (2nd) & Dallas Grim (1st) Teacher's choice-best overall: Easton Pruitt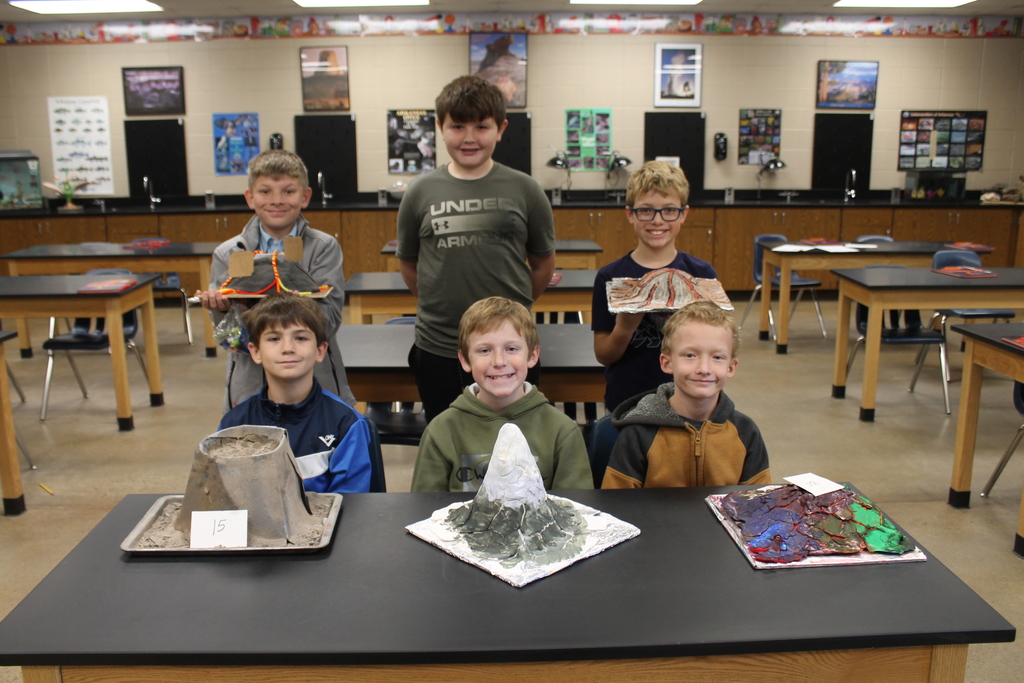 Mrs. Savage's Food Safety and Nutrition students certified in ServSafe. Congratulations!

Schools that are hosting playoff games are required to use the link below to purchase tickets. All students and patrons will be required to purchase tickets. AAA passes are the only passes that will be honored.
https://gofan.co/app/events/446751?schoolId=AAA
Senior drape/tux order forms are due Friday, November 5th. Please return order forms to Mrs. Heinzen or the high school office.

Sr. Beta members presented "The Oasis" to the Hector School Board on Monday night. The presentation focused on mental health therapy for students and they wanted to bring awareness about the mental health issues students deal with. The team previously made their presentation at the state beta competition and qualified for nationals this summer! Team members are from left to right: Brooke Smedley, Carson Lenhart, Abby Warren and Aalia Holt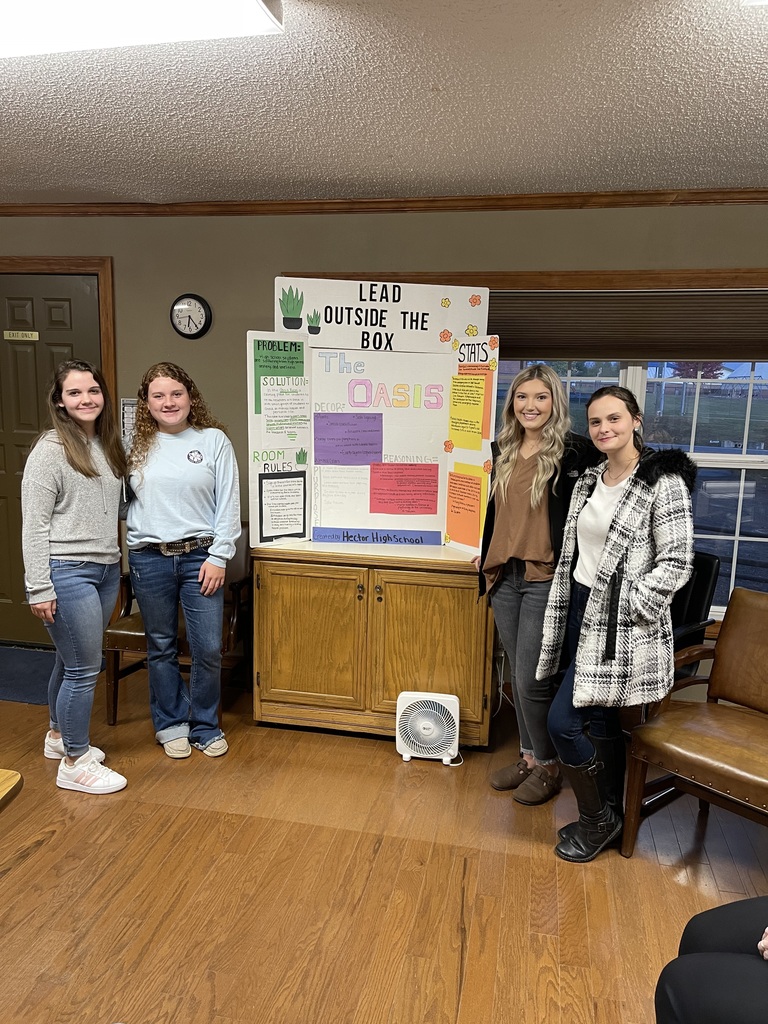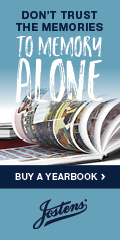 Congratulations to these junior high choir members for qualifying for Junior High All Region Choir! Left to right: Maddie Waterson-Soprano 1, 5th Chair Elijah Stanek-Tenor 1, 8th Chair Eli Roberts-Tenor 1, 22nd Chair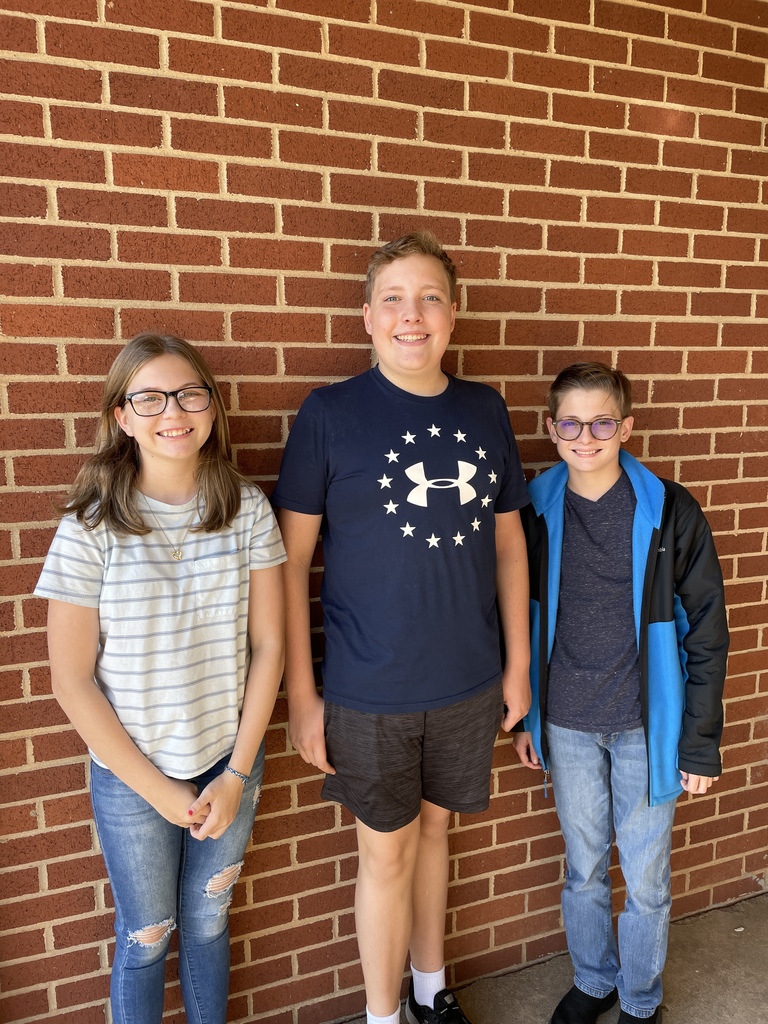 Seniors and parents- Make sure to join us for financial aid night!
Re-takes and make-ups for school day pictures will be taken on Tuesday, October 5th for grades k-11. If your child needs their picture taken or re-taken, please let their teacher know or remind your child that it's picture day! Proofs will be sent out for these pictures for order. Senior cap & gown and drape & tux pictures and football pictures will also be taken tomorrow. Senior pictures will receive proofs. Football players should have an order form.

Mark your calendars!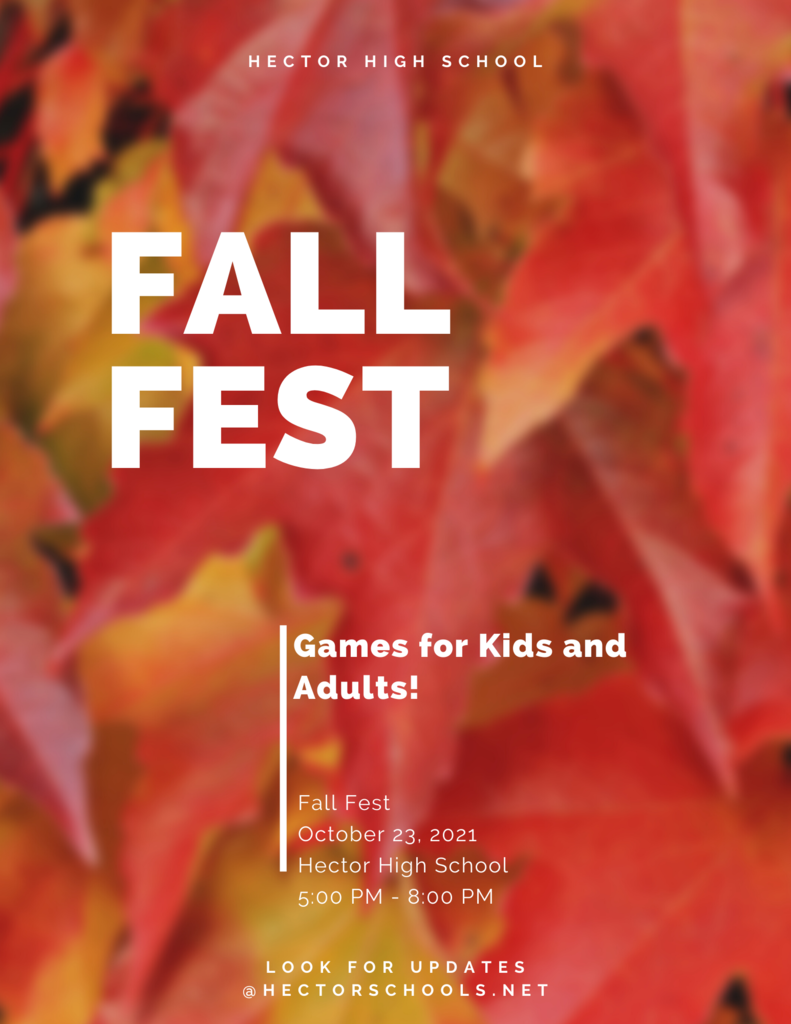 Weekly Covid Report for 9-20-21 Covid 19 DATA Active Cases Hector Elementary K-4= 1 Staff, 2 Students Hector Middle School 5-8 =1 Student Hector High School 9-12= 1 Student Please report any positive cases of COVID-19 in your household to the District Point of Contact 479-880-3102

We hope to see you all next week at Homecoming!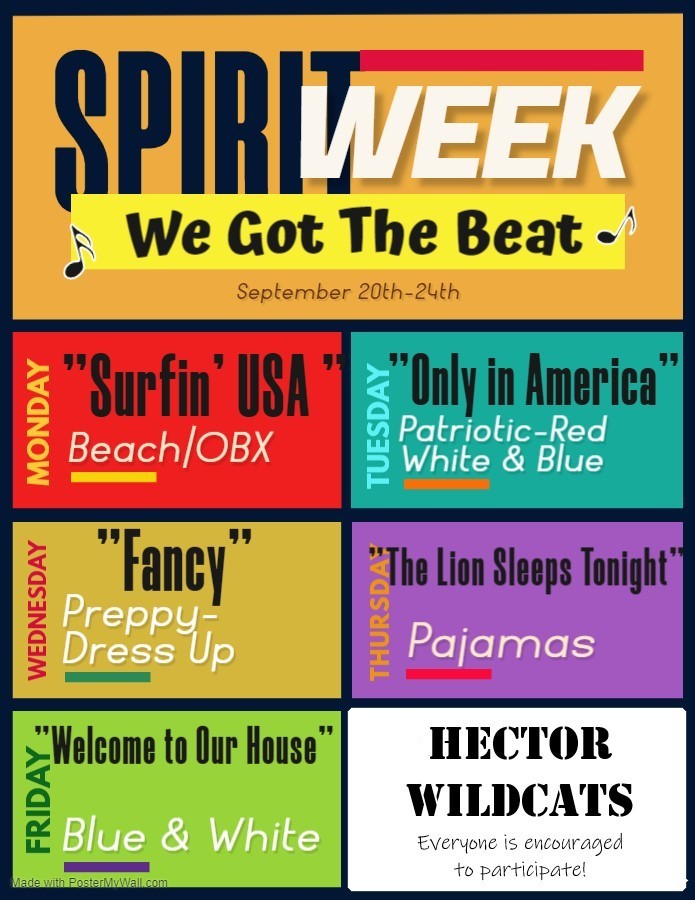 Good news our current active cases have decreased. Thank you for being diligent and keeping kids home when they are not feeling well or showing symptoms. We do have several quarantined students due to close contacts at home. Thank you for reporting those. Please report any positive cases of COVID-19 in your household to the District Point of Contact 479-880-3102 Weekly Covid Case update current as of 9-7-21: Active Cases- Middle school =2 Active Cases High School =2

Due to unforeseen circumstances, senior cap/gown & drape/tux and football pictures have been rescheduled for October 5th. Please hang on to football order forms until then. K-11th grade school day portraits will still be taken on Friday, September 3rd. Please turn in picture order forms on that day. Orders placed after Friday will be charged a shipping fee. Students that are quarantined will have make-up pictures at a later date.

We will have make-up pictures for any students that are quarantined.

Yearbook portraits, senior cap/gown & drape/tux, and football pictures will be taken this Friday, September 3rd. Order forms have been sent home for students in grades kindergarten-11th and all football players. Please return this form with payment on the day of pictures. Any pictures ordered AFTER picture day will be charged a shipping fee. Senior cap/gown & drape/tux pictures do not have an order form. Proofs of pictures will be sent out for purchase at a later date.

Weekly Covid Report as of 8-30-21 11 active cases total 5 Middle School 6 High School Please remember to screen your child each day before school for the following. If your child would be able to answer "yes" to any of these questions, please keep your child home. 1.) Have you had a fever of 100°F or greater in the last 2 days? 2.) Have you had a cough, difficulty breathing, sore throat, or loss of taste or smell? 3.) Have you had nausea, vomiting, diarrhea, and/or rash in the last 2 days? The district Point of Contact (POC) is Michelle Brown 479-880-3102. The Hector School District response to Covid 19 can be found on our homepage or here:
https://core-docs.s3.amazonaws.com/.../Hector_School
...

Hector Junior High will play Dardanelle 8th grade Monday night August 30th at 7:00 pm at Hector. Come out and see the Junior High Wildcats!

School starts tomorrow! Please watch for school buses. Masks are highly recommended but not required at this time. Covid Procedures for Parents/Students DO NOT SEND YOUR STUDENT TO SCHOOL IF: The student, anyone in the household, or anyone the student has been in close contact with is experiencing Covid symptoms or is waiting for results of a Covid Test within the past 48 hours NOTIFY THE DISTRICT COVID POINT OF CONTACT AT 479-880-3102

Due to an increase in Covid cases, open house for Hector Schools will run from 1:30-7:00pm on August 12th. We are trying to mitigate the large numbers from 5-7. Parents and students are welcome to come throughout the day. 7th-12th grades, we are asking for new students only. All 9-12 students can pick up computers, schedules, and parking permits on Tuesday, August 10th from 9-12 and Wednesday, August 11th from 1-4 in the High School Library. You may access parking in the new gym parking lot, the Head Start parking lot, or the First Assembly parking lot. At this time, masks are not mandatory for students in schools. However, the CDC recommends masking for all students.