Reminder: senior portraits will be taken Wednesday, September 20th. All students must have their picture made for yearbook and composite. Please see attached flyer for more information.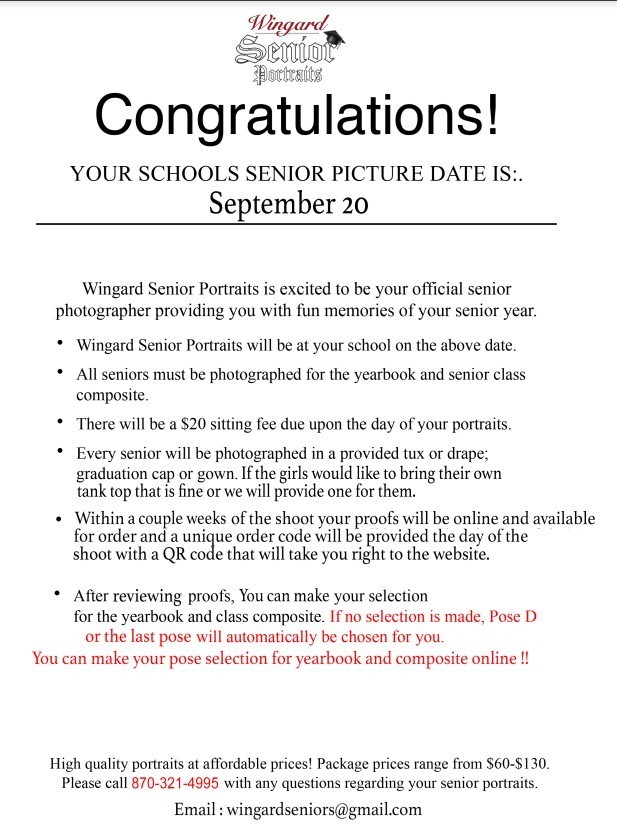 Senior parents: these were mailed out last week. Please let Mrs. Heinzen know if you have any questions!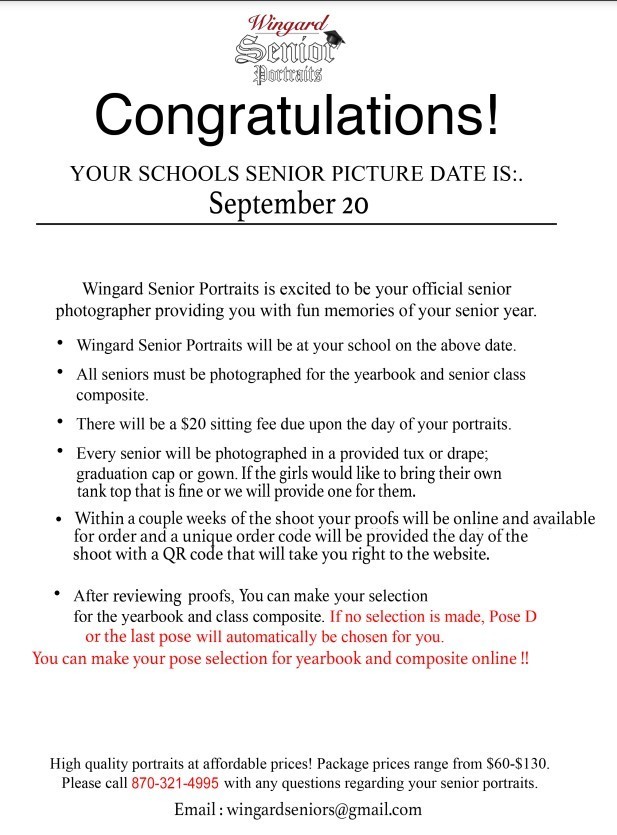 Football homecoming spirit week is coming up!

We have some 2023 yearbooks available for purchase! They are $35 and will be available in either school office. Cash or check only!

Important dates to remember for seniors!

In an effort to reduce paper waste, we have the 7th-12th grade beginning of the year paperwork in electronic form. You only need to fill out this form if any of your child's information has changed since last year. Please click the link for the form.
https://forms.gle/3zuUq9uZxLdCjcXRA
Stay connected! Download it today!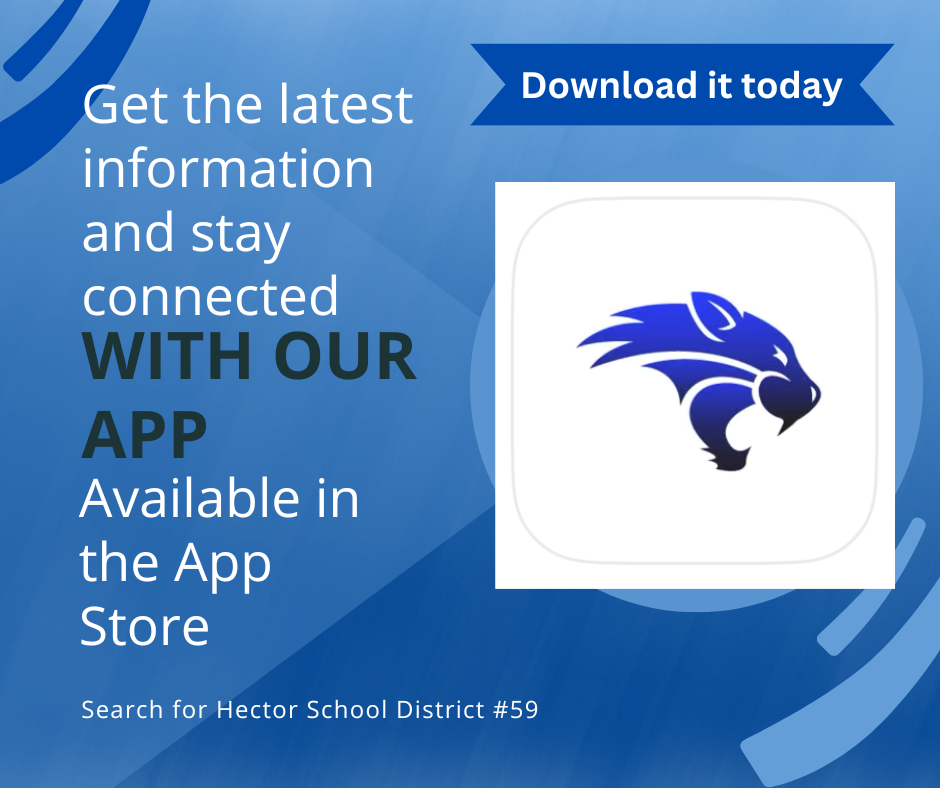 Please join us for open house!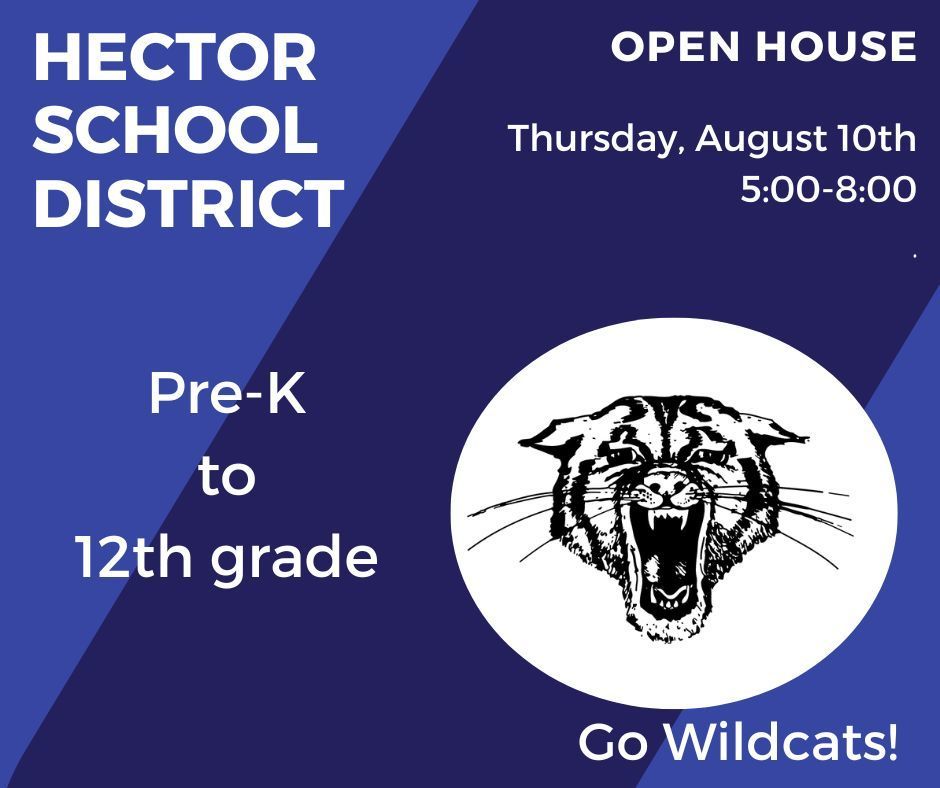 Hector Public Schools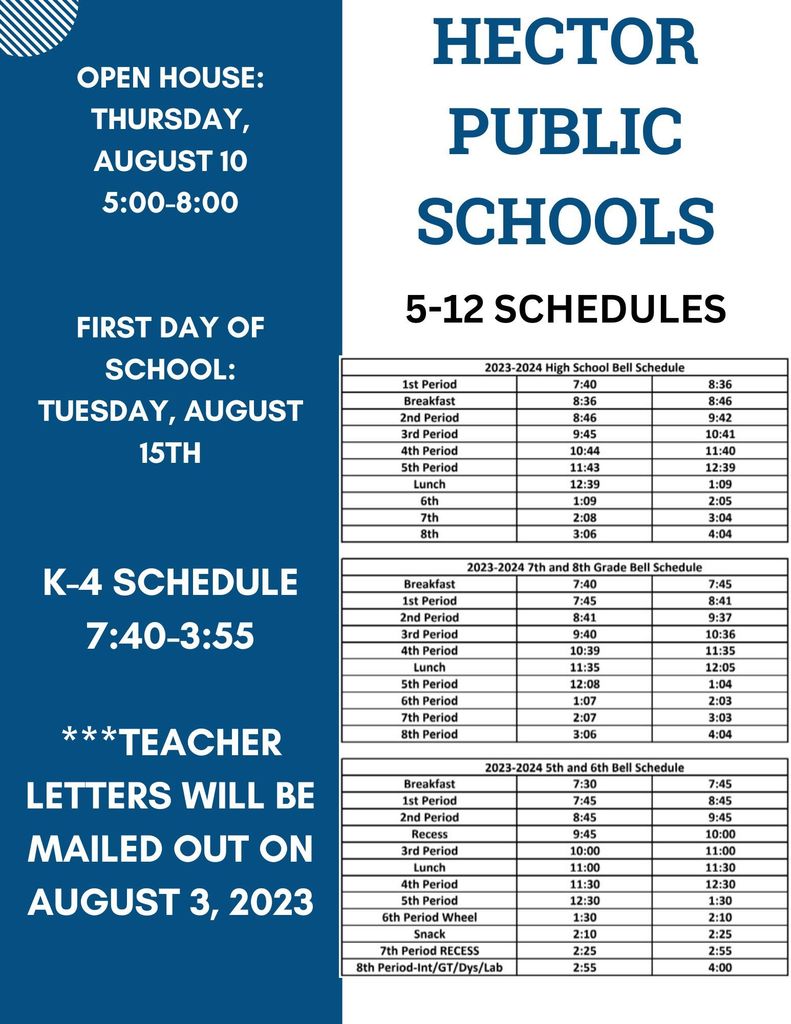 HECTOR — Aalia Holt, the daughter of Aaron and Alyshia Holt, will attend Yale University in New Haven, Connecticut, this fall. She is the school's first senior in history to attend the Ivy League school. "I am nervous in the way that I get nervous right before something big happens like before I present or perform; it is a mixture of nervousness and excitement," Holt said Tuesday. "However, it is a feeling that always accompanies what turns out to be my greatest accomplishments. When pushed through, the feeling results in growth." After fielding offers from Lehigh University, Colby University, Harvard, University of Arkansas, Case Western Reserve University, Vassar College and Missouri State, Aalia ultimately chose Yale because she said the social environment and academic rigor suited her best. "I chose to commit to Yale because of the welcoming environment I experienced on campus, the excellent financial aid, the academic rigor and wealth of opportunities available," Holt explained. "At Yale, I will be able to continue conducting research throughout my educational career and study abroad for hands-on, experiential learning. "About a year ago while researching the colleges to which I wanted to apply, I fell in love with Yale's architecture and residential housing system. A few weeks ago, I traveled with my family to the East Coast to decide between Harvard and Yale. It was an easy decision for me, and I knew the second I stepped foot on Yale's campus, it would be my home for the next four years. Contrary to Cambridge, Mass., New Haven felt more like my hometown. The atmosphere was more laid back and friendly." Holt received a full tuition scholarship to Yale in the amount of $89,999 per year. She also received a Hagan Scholarship in the amount of $15,000 per year. Room and board and a semester abroad are both included in the scholarship amount. Holt plans to major in biomedical engineering. "Like any new changes where you don't know what to expect, if feels a little overwhelming to be the first person from my high school to attend Yale," she said. "I will be going over 1,100 miles away from my home and family, which always brings feelings of uncertainty and melancholy. However, I am very excited to be able to represent my home and state to a great new group of individuals as well as develop my character and mind more fully in the process." A 2023 graduate of Hector High School, Holt graduated at the top of her class. She was a member of Beta Club, Future Business Leaders of America, Band, Cheer, Student Council, Gifted and Talented, and Quiz Bowl.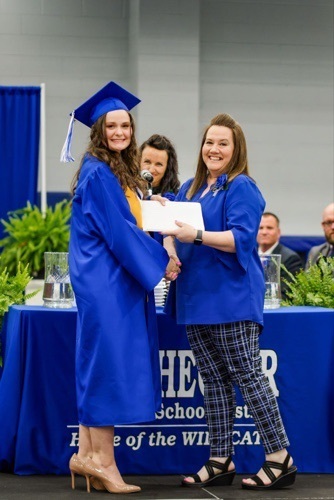 Attention parents of incoming 5th through 9th graders!! If your child is interested in Arkansas Tech's TECHKnow Camp this summer where they will learn about different career paths please contact Cassidy Childress at
cassidy.childress@hectorschools.net
or call 479-284-3536 and ask to speak with her. The deadline to apply is this Friday!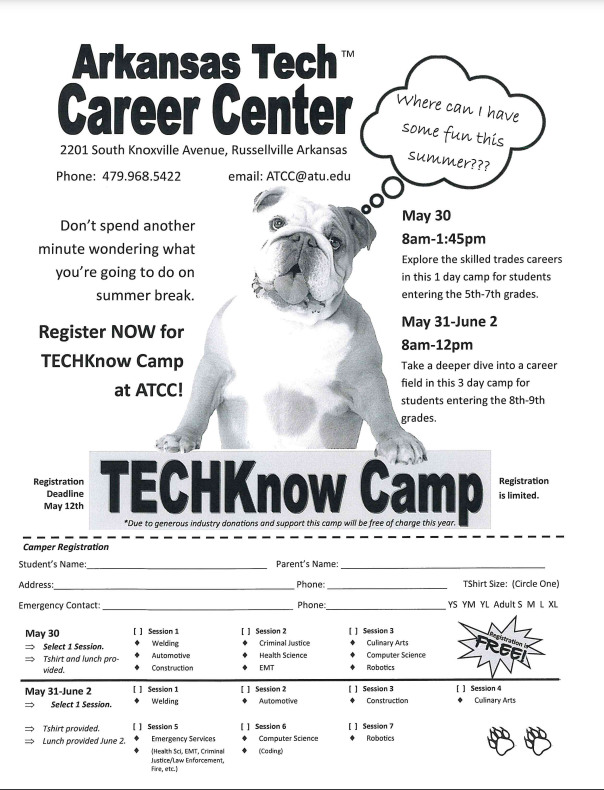 Please join us while we celebrate our students!

HHS and HMS students of the month for May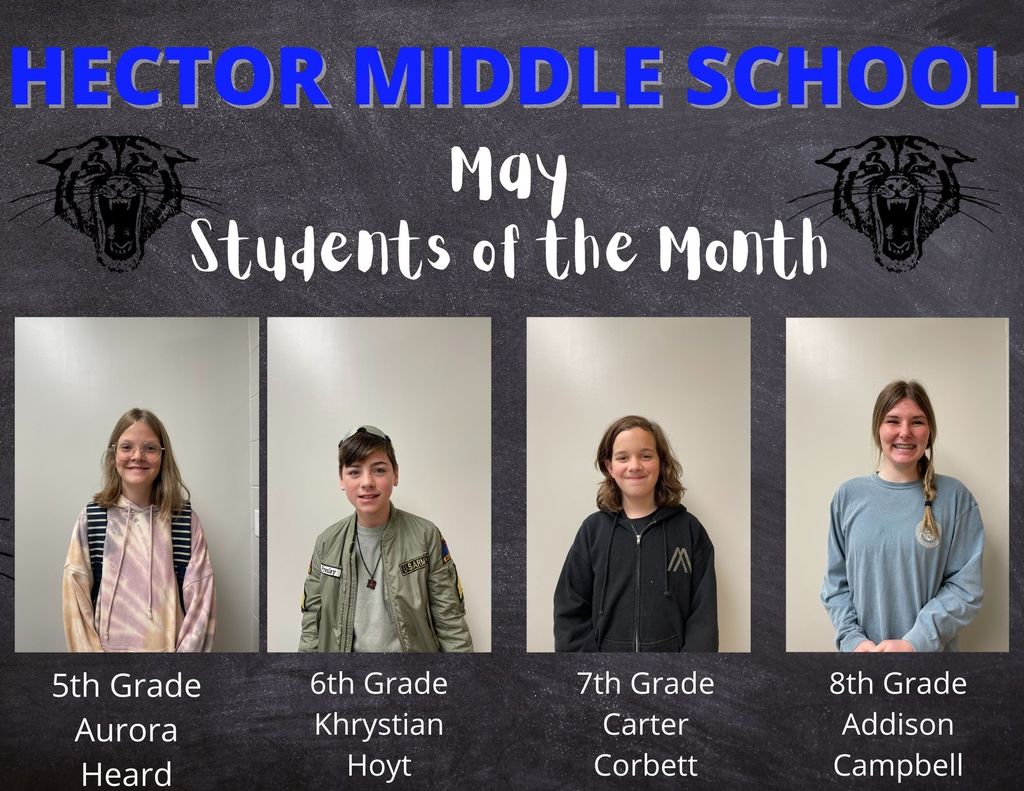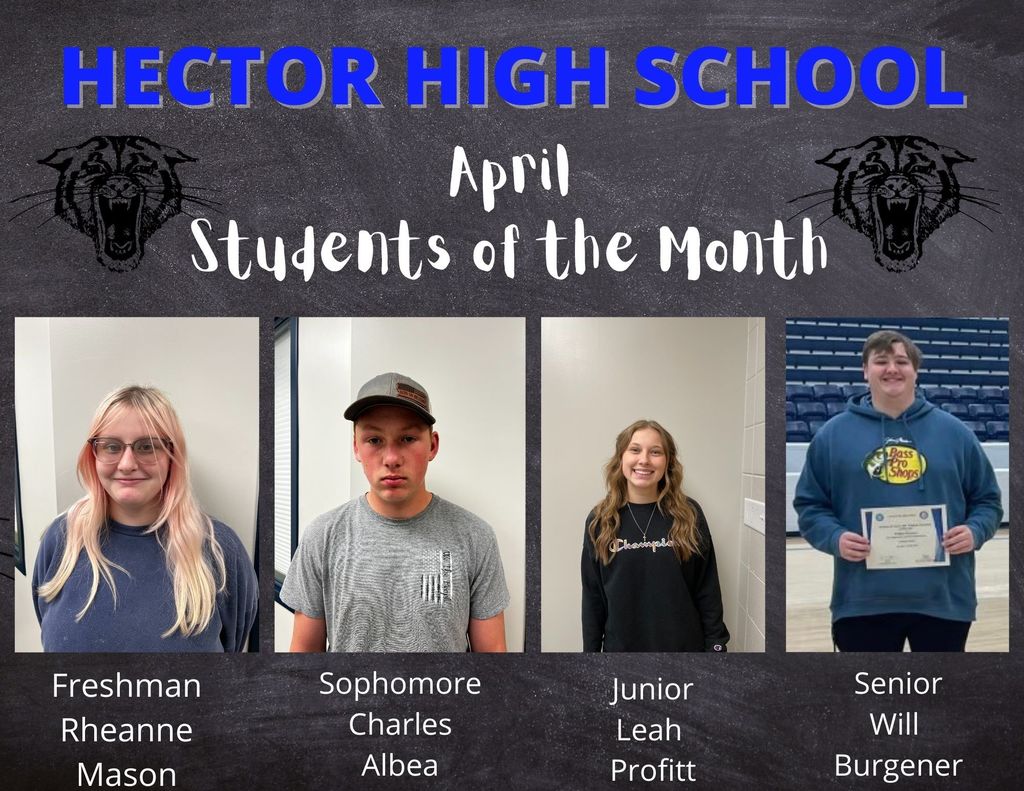 .

Please note the change of date for the senior awards assembly. Due to baseball district tournament, we had to change the date. We are sorry for any inconvenience!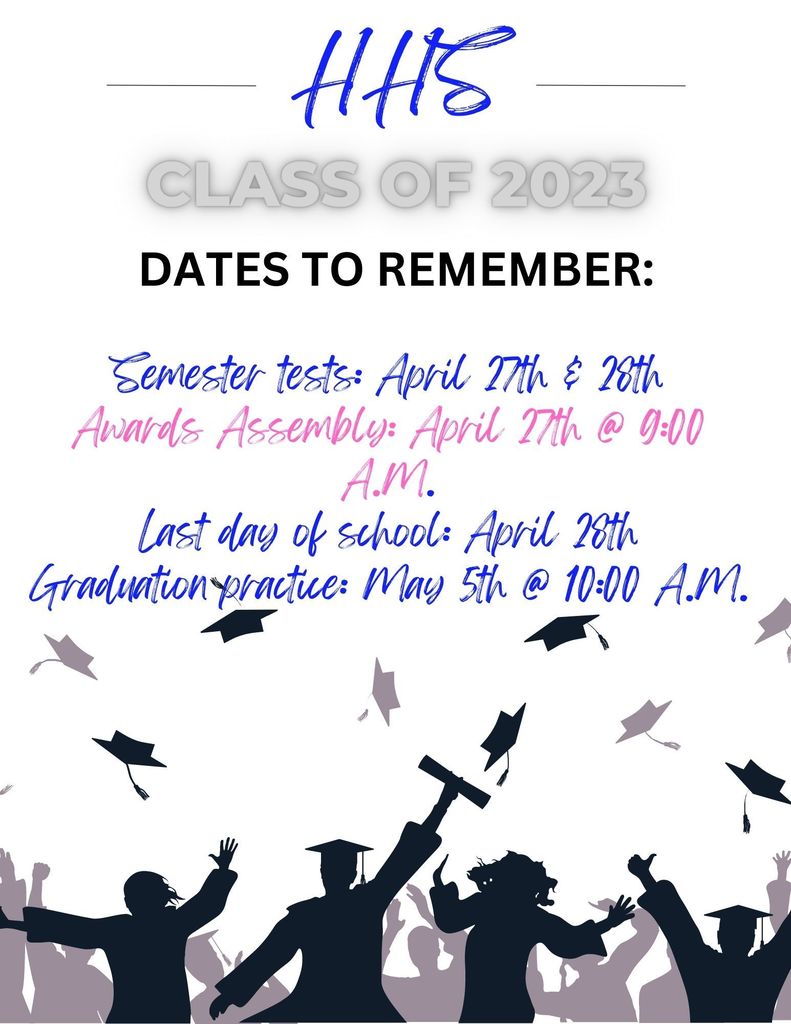 Congratulations to the following students who passed their Excel 2019 National Certification Exam as a Microsoft Office Specialist: Austin White, Ryley Loppe, Winston Hull, Amberlee Long, and Jamilyn Rich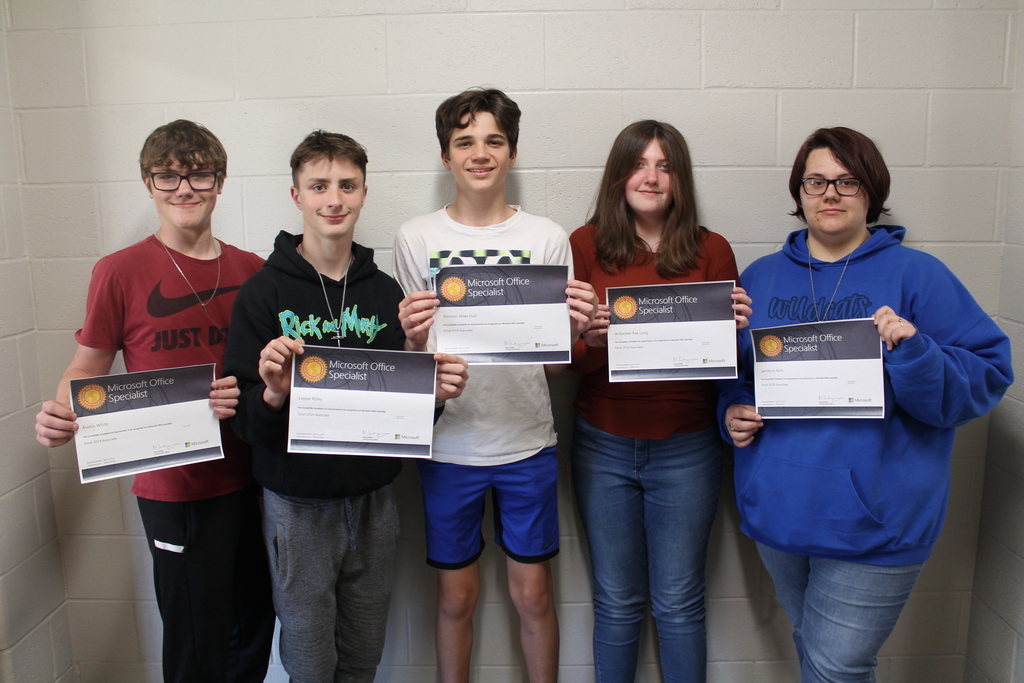 Hector School will host an informational meeting on Monday night April 17th at 6pm in the High School cafeteria concerning the 4 day week. Go Wildcats!